Creating a core foundation of support 
Working from a tailored, three-pronged approach, we will create a core foundation to support and address every aspect of your well-being, from the physical to the emotional factors that impact your whole self.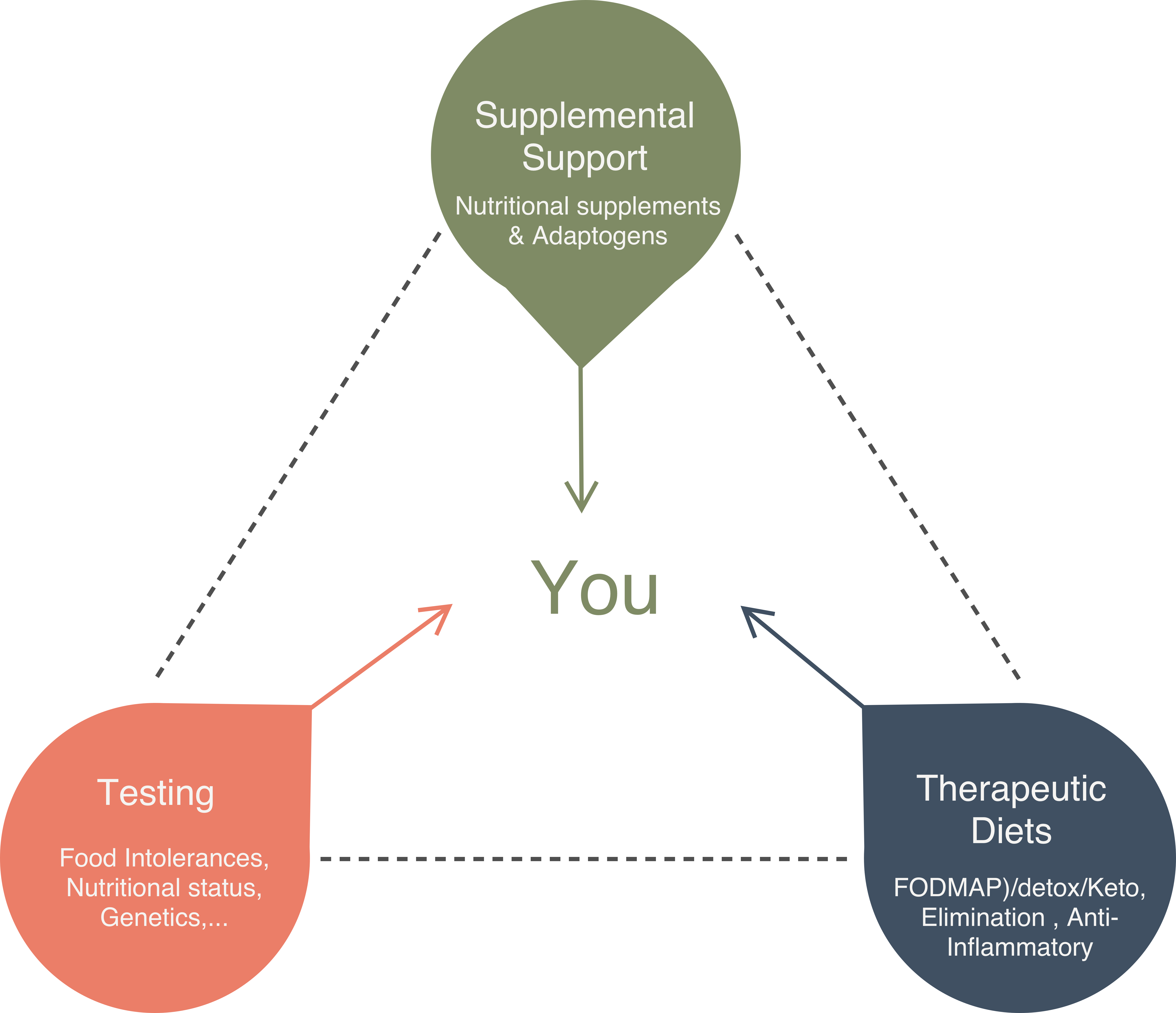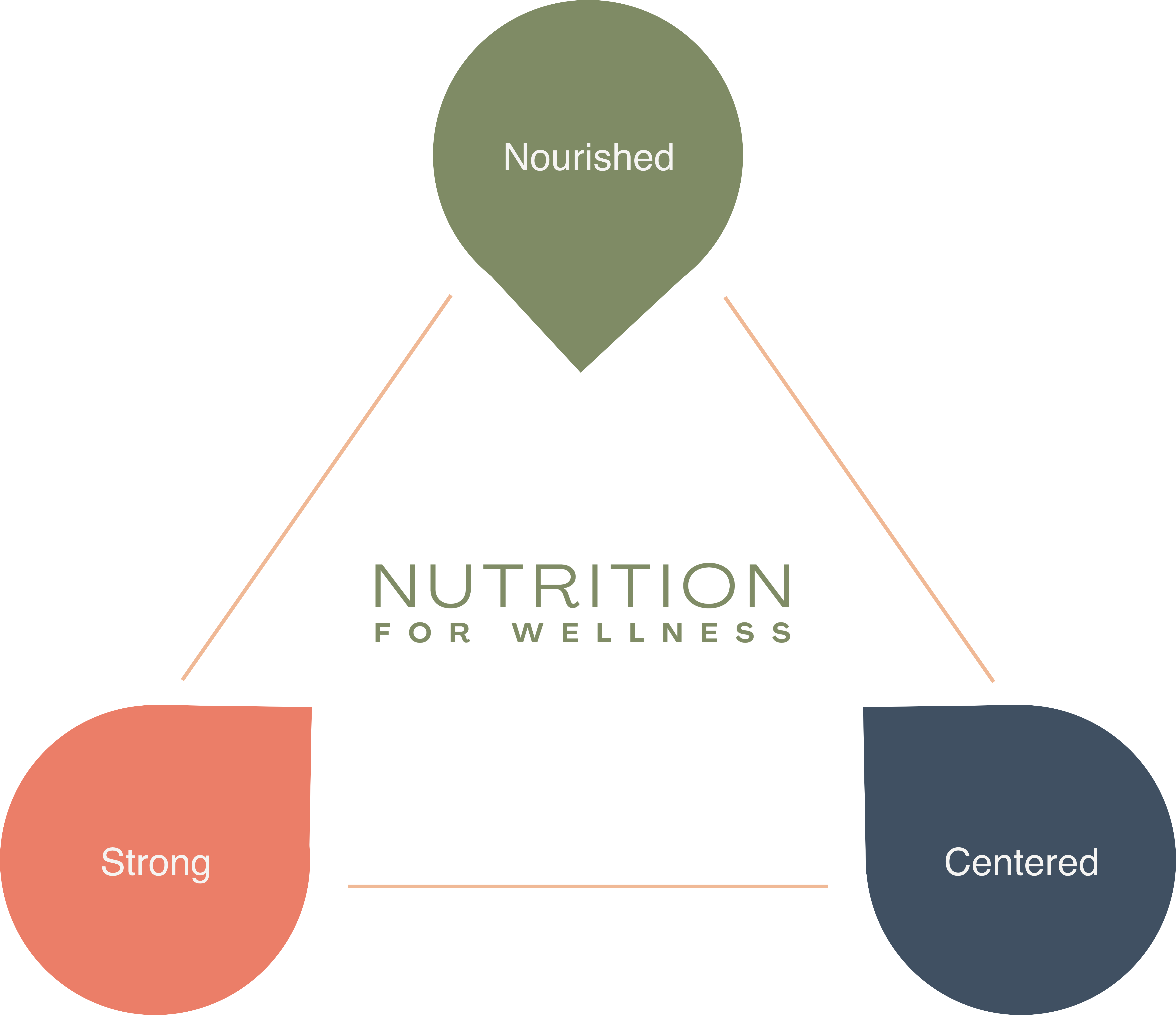 Addressing your whole health ecosystem
EMOTIONAL PLAYERS
Stress Response, Lifestyle, Trauma, Relationships, Spirituality, Family Dynamics, Personal History
NUTRITIONAL SUPPORT
Supplements, Diet, Digestion, and GI Health
ENVIRONMENTAL CONTRIBUTORS
Allergies, Autoimmune, Toxins, Electromagnetic
STRUCTURAL AND PHYSIOLOGICAL FACTORS
Alignment, Bone & Joint Health, Muscle Mass, Sleep Regulation
ENERGETIC AND CELLULAR NOURISHMENT
Biochemical, Mitochondrial Support, Energy Assessment

Your Nutrition for Wellness journey
Schedule a complimentary 20-minute Exploratory Consultation
Schedule your first formal session
Complete the initial forms and questionnaire
I review your forms before our first session
Initial Session - Setting the Canvas: design a roadmap including an initial fuel intake plan and supplement & test recommendations (if appropriate).
Follow-up sessions to review results and implement next-phase tools
Between session emails for support & motivation
The tools & support I can offer you
PERSONALIZED WELLNESS PLAN
Organized around your needs and goals.
SUPPLEMENT RECOMMENDATIONS
TESTING RECOMMENDATIONS & SERVICES
Nutrigenomics, salivary hormones, organic acid & nutrition labs, and more
WORKSHEETS, PLANNERS, & GUIDES
Help you stay organized and save time
EMAIL SUPPORT
In-between sessions for quick questions and clarifications so you never get stuck
CUSTOMIZED, DETAILED FUEL PLAN & RECIPES
DONE-FOR-YOU SHOPPING LISTS

Nourishment at every level